A Big Day in the Mountains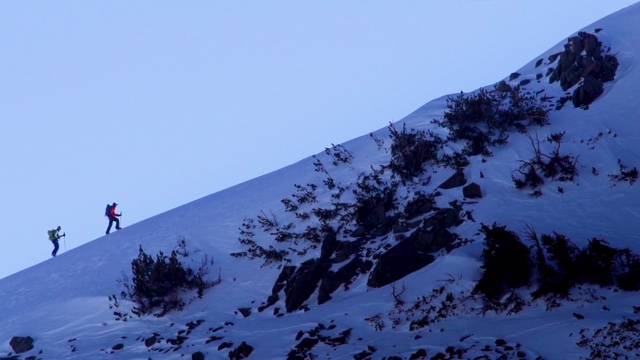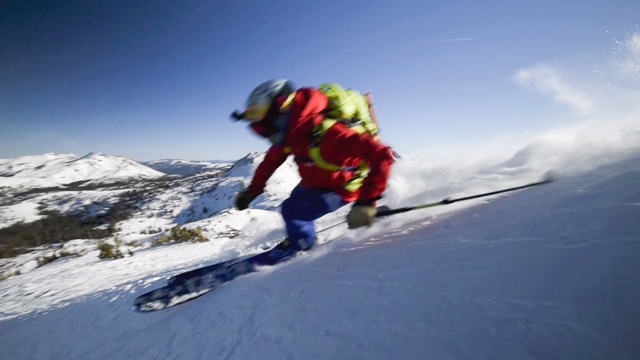 Winter is on in the Sierra Nevada Mountains of California and we are in the midst of one of the biggest winters in the past 6 or 7 years. Needless to say the skiers and riders are having a blast right now. My good friends Josh Daiek, professional skier, and Abe Greenspan, owner of TahoeLab Snowboards, hit myself and Bligh Gillies, photographer/video shooter, up to see if we would be psyched to document a massive ski tour they had planned. "If I'm here, I'm in!" I said.
Luckily the days lined up and we started the day driving out of South Lake Tahoe to Carson Pass at 3:30am. Our good buddy, Tahoe legend, Todd Offenbacher helped with some car shuttle logistics and even tagged along for the first bit of the mission. Josh and Abe went big, skiing 20 miles between 5 peaks with 10,000' vertical gain in one day! It took a lot to keep up with these guys. While I skirted around to find the longs lens angels, Bligh Gillies was hanging up close with Josh and Abe documenting the grueling day.
It's really impressive to see guys move super quick over long distances & elevation gains then still have the energy to ski some gnarly lines in really good style! Josh and Abe did just that.
All shot on small DSLR & Mirrorless cameras allowed us to do our best to keep up with the guys as the attempted the link up.
You can also view the full video Here at Salomon's Channel.